SCCtv will broadcast North Seattle College instructor Renee Deheck's new documentary WWII - Out at Sea, The Charles Savona Story debut on SCCtv on Saturday, December 7 and re-broadcasts Saturday, December 14, 2019 at 7:30pm.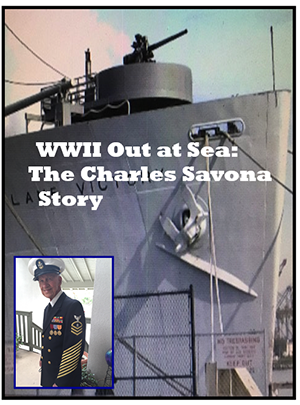 In the early1940s, many American men and women joined the various branches of military service in order to fight for our freedom in WWII.
WWII: Out at Sea, The Charles Savona Story follows the journey of one Navy CPO veteran, Charles Savona, as he shares his experiences from the time he enlisted in the Navy and served as a US Navy Armed Guard, and throughout his service during WWII.
After his discharge, we follow his efforts to restore a WWII Merchant Marine Ship, the SS Lane Victory, as it becomes a living memorial docked in San Pedro, CA.
Finally, Charles takes us on a tour of the SS Lane Victory to reveal the progress of this amazing restoration project. Along this tour, we will also hear stories from the Veterans and volunteers that serve to keep this historic Museum ship afloat.
Let us never forget the ultimate price paid by our Veterans. We will always be grateful for their service.