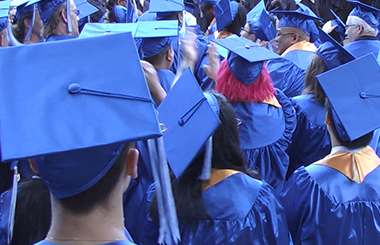 Congratulations to the graduating students from North Seattle College, Seattle Central College, South Seattle College and Seattle Vocational Institute (SVI)!
For the first time ever, the Seattle Colleges have joined the graduation events for the individual colleges into a single Commencement celebration held Friday, June 16, 2017.
Watch below (Closed Captioning will be available once it has finished processing - soon).